Hello commanders!
Unfortunately we can no longer offer the Facebook login for the forum. Please note that your forum account is not lost; scroll down to see how you can log in to your forum account even without the Facebook button.
This change only affects the forum! "Log in via Facebook" is still available on steellegions.com!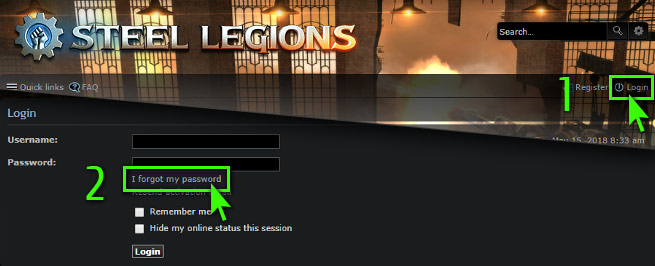 This is how to log in to your existing forum account without using the Facebook button:
Click on "Login".

Click on "I forgot my password".

Enter both your forum user name and your Facebook email address to reset your password. If you forgot your forum user name, look up one of your forum posts. If you have never posted, you might as well register a new account.